Homemade Drinks To Boost Immunity
Homemade Drinks To Boost Immunity : Coronavirus spreads across the world, The double mutation of the coronavirus variant is more infectious than the previous one, so it is of utmost priority to take extra care of our health, hygiene and immunity at the current time.
Many doctors and health experts have suggested that the only way to fight off or protect oneself from the virus is by strengthening your immune system. The stronger your immune system, the less chance you'll have of falling ill and if you do, the quicker you will recover. To make sure your immune system is in the finest condition.
The following homemade drinks to boost immunity recipes are packed with essential nutrients for everyday health or for fighting off viruses such as the cold or flu.
Click Hera : Top 10 Exercise to Increase Stamina and Strength
1 Carrot & Orange Juice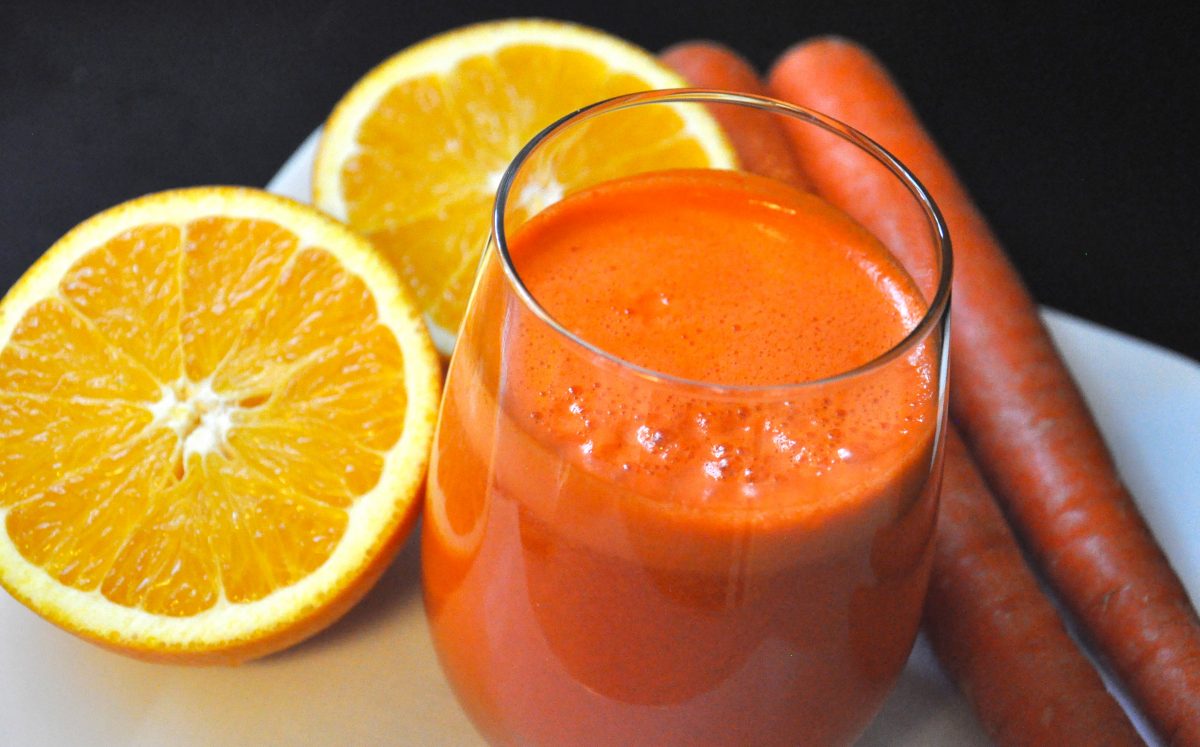 Ingredients:
Carrots: 3 roughly chopped
Orange: 2deseeded and pulp taken out
Lemon juice 1 tbsp
Sugar: As required
Method:
In a mixer-add carrots, orange, sugar and blend it well till smooth. Strain in a metal strainer. Then add lemon juice and Serve immediately.
How does it strengthen your immune system
Carrots and oranges are a winning combination for helping fight off infections. Oranges give you your vitamin C, Vitamin A, which is also critical to a healthy immune system Trusted Source, is present in carrots in the form of the antioxidant beta carotene.
The carrots also contain vitamin B-6, which plays an important role in immune cell proliferation and antibody production. This is best homemade drinks to boost immunity.
2 Spiced tea
Ingredients:
Ginger grated – 1 tbsp
Peppercorns – 2
Cinnamon – 1-inch stick
Cloves – 2
Star anise – 1
Cardamom pod – 1 crushed
Unpasteurized honey – 1 tbsp
Tulsi leaves – a handful
Method:
Boil all ingredients except honey along with a liter of water in a pan for 30 minutes. Have ¼ cup of this drink warm with a little bit of honey.
How does it strengthen your immune system
This tea is anti-microbial, anti-inflammatory and rich in compounds that help ward of infections. The phytonutrients in raw honey have anti-bacterial and anti-viral properties that can help to boost your immune system and fight sickness.
3 Immune boost green juice
Ingredients:
Coriander leaves – 1 cup
Mint leaves – 1 cup
Baby spinach – 1 cup
Cucumber – 1 cup chopped
Lemon – 2 tbsp
Black salt – a pinch
Method:
Blend all ingredients adding a cup of water. Consume immediately.
How does it strengthen your immune system
This juice is rich in Vitamin A, Vitamin C, Folic acid and other antioxidants that prevent inflammation and help the body fight infections.
4 Golden milk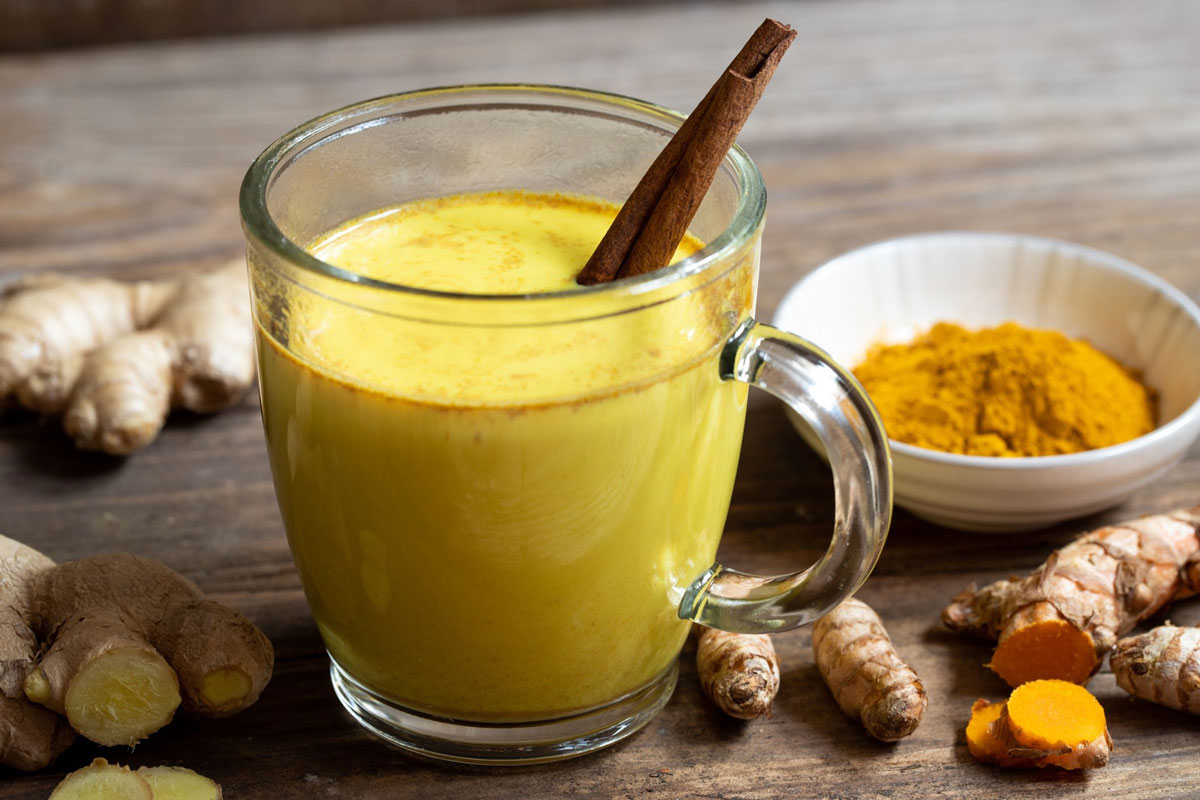 Ingredients:
2 cups of unsweetened almond milk
½ cup light coconut milk
2 tbsp raw honey
1 tsp Haldi powder (turmeric) or fresh grated turmeric
½ tsp ginger, ground
½ tsp black pepper powder
1-inch piece of cinnamon
Method:
Combine all the ingredients in a pan except the honey.
Heat the mixture on the stove over a low flame for 5-10 minutes. Do not boil.
Remove from flame, strain and add honey to taste.
How does it strengthen your immune system
The active ingredient, curcumin, found in turmeric boosts the body's antioxidant capacity by being highly effective against free radicals. The spices and the nut milks which provide good fats have an anti-inflammatory action on the body.
5 Hot lemonade
Ingredients:
4 fresh garlic cloves – chopped
1 teaspoon fresh ginger grated
1-inch cinnamon stick
4 cups water
Juice of 1 lemon
2 tbsp raw honey
1 tbsp mint leaves
Method:
Boil the water in a pan. Add all ingredients except honey, cover and steep for 30 minutes. Strain, pour in a glass and add raw honey or maple syrup to taste. Drink warm.
How does it strengthen your immune system
Ginger and garlic contain antimicrobial compounds that help in treating infectious diseases. The antioxidants in cinnamon have anti-inflammatory effects, which may help lower your risk of disease. This is best homemade drinks to boost immunity.
6 Tomato Rasam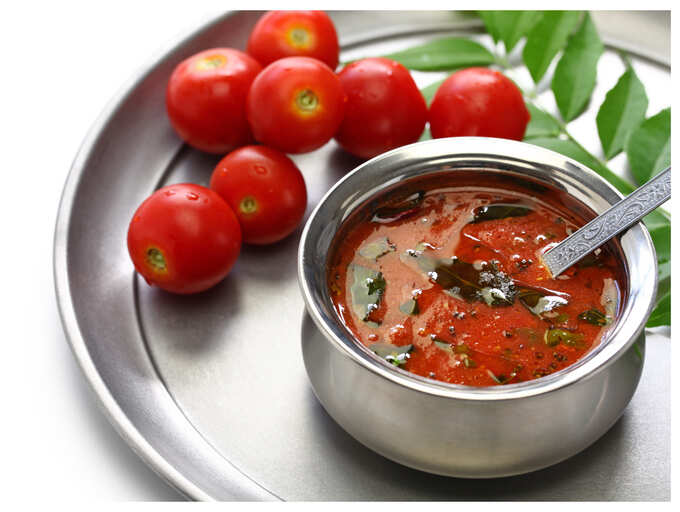 Ingredients:
2 tomatoes chopped
Garlic cloves 3 sliced
Tur dal 1 tbsp
Tamarind 1 lemon sized ball
Cumin seeds 1 tsp
Black peppercorns 1 tsp
Asafoetida 1/4 tsp
Curry leaves 2 sprigs
Coriander leaves – 1 tbsp
Salt to taste
For tempering –coconut oil 1 tsp
mustard seeds – 1 tsp
turmeric powder 1 tsp
curry leaves 1 sprig
dry red chili – 1
Method:
In a pressure cooker, boil chopped tomatoes, tur dal, tamarind, curry leaves and 2 cups of water, Cool and blend in a mixer. Add the mix to a pan and boil again. Coarsely grind the cumin seeds, peppercorns. Add to the tomato mix and boil for 5 minutes. Add salt to taste.
Heat oil in a small pan and add the tempering ingredients. Once they splutter, pour in the tomato mix and add the coriander leaves. Have this tangy rasam as a soup before meals or mid meals.
How does it strengthen your immune system
Tomatoes provide the three major antioxidant vitamins: beta-carotene, vitamin C and vitamin E which protect cells from damage. Coconut oil contains lauric acid and caprylic acid, which can easily fight off the bacteria and viruses that can cause harmful diseases.
These are easy homemade drinks to boost immunity will not only keep you fit but also strengthen your overall immune system. This way you get all the nutrients and vitamins required by your body all at the comfort of your home. Therefore, we urge you to try out these nutrient-filled recipes and let us know which ones you loved the most!
Also Read : Earn Money Online | Earn money online from home